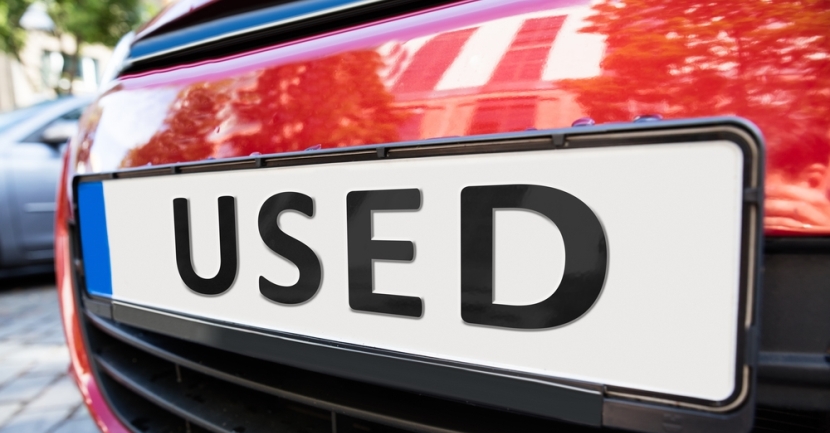 31 Oct

Be Wise: Get A Used Auto Inspection in Ann Arbor, MI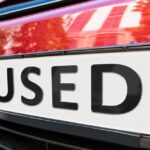 The last 2 years have seen a huge increase in online shopping. And I'm not just talking about deep fryers and fluffy slippers. More and more people are buying big-ticket items, like houses and cars, online. If you are thinking of getting your next used car online, be wise and get a used auto inspection before you seal the deal. Whether you invest in a pre-purchase inspection or a post-purchase inspection, make sure to guard yourself against hidden, expensive auto repairs.
Types Of Used Auto Inspection
The primary purpose of a used auto inspection is to discover existing cosmetic, safety, or mechanical issues with the vehicle in question. Additionally, a multi-point inspection can reveal maintenance deficiencies that may turn into future hazards or financial problems for the potential buyer.
Pre-Purchase Inspection (PPI)
A pre-purchase inspection is an in-depth evaluation by a qualified technician to determine the overall condition of a vehicle before completing the purchase.
Post-Purchase Inspection
A post-purchase inspection is an in-depth evaluation by a qualified technician that determines a vehicle body's overall condition after completing the purchase.
What Should An Used Auto Inspection Include?
A used auto inspection should include a detailed report on the vehicle's condition, highlighting any issues found and the costs to repair them.
140+ Point Inspection
A multi-point inspection should include both a comprehensive visual walk around and use electrical & computer diagnostic tools. It may also involve a test drive to measure the vehicle's performance and systems reliability.
Visual Inspection
A thorough visual inspection of all the major components should be performed. This may include touching, testing, and sample taking.
Exterior Body

All Window Glass, Moonroof, Sunroof

Lights & Lenses

Tires & Suspension

Interior Upholstery, Seat Controls, Dashboard

Instruments & Controls (HVAC)

Sound System

Roof, Trunk

Engine Compartment, Hoses, Belts, Battery, Radiator, Fluids

Under the Vehicle, Frame, Tailpipe, Fuel Tank, Axles
Electrical & Computer Diagnostic Inspection
Certified technicians may use Cardone's Flash Programmer, MATCO Determinator, and Snap-On Modus Programmer diagnostic tools to do systems checks and pull codes. Other launch scanners and start testers may be utilized to test and diagnose issues.
Detailed Estimates For Repairs/Replacements
If you want to see estimates for any repair costs, make sure to ask your technician for this upfront. You can use the repair estimates to negotiate a lower price with the seller.
When Should I Get An Used Auto Inspection?
Protect yourself and schedule an independent, 3rd party inspection whenever you decide to purchase a used vehicle.
Private Party Seller
Always invest in an inspection when purchasing a used vehicle without a warranty. The buyer automatically assumes all the risks in cases like this if the automobile experiences a breakdown or major mechanical issue.
Online-Only Used Car Seller
Suppose the vehicle is located in another city or through an online service. In that case, the buyer cannot personally test drive it. An unbiased inspection can provide critical details that may seal the deal or break it. Make sure to read the fine print regarding PPI's when buying vehicles online from companies such as:
CarMax

Carvana

Tred

Vroom
Dealership Seller
Always check the window sticker for the Buyer's Guide provisions. Most used cars sold through dealerships come with a limited warranty and a guarantee the vehicle was given a 'multi-point inspection.' The inspection details, however, may be vague. If the dealer hesitates about disclosing what was tested and the results, you may request (and pay for) an independent inspection by a neutral 3rd party.
Used Auto Inspection in Ann Arbor, MI
In Ann Arbor, MI, Ron's Garage provides unbiased, used auto inspections for individuals buying used cars. Our qualified technicians have been offering quality auto services to the Ann Arbor community since 1982. We look forward to establishing a happy place to service your vehicle for many years to come.
Schedule Your Used Auto Inspection
We would love to hear from you! Please call us at (734) 961-4701 or visit us online to schedule your used auto inspection today!
Coupon Savings
Get $20.00 off a Pre/Post Purchase Inspection at Ron's Garage with our Special Coupon! 
Expires 11/30/21